There are more than 60 million people around the world currently displaced from their homes, the highest number since the Second World War. Many are fleeing persecution, poverty and war in their home countries, but are forced by official barriers into underground human-trafficking networks.
Doctors Without Borders/Médecins Sans Frontières (MSF) delivers humanitarian medical care to many of these people first-hand: to those who have been uprooted by war, are stuck in transit camps or have risked the dangers at the hands of people smugglers. Our teams have witnessed the suffering and conflict that have led people to embark on these terrifying journeys — and the humanitarian consequences of the international community's failure to protect their rights and freedoms.
The latest issue of the MSF Canada magazine considers the humanitarian challenges that result from more than 65 million people around the world being displaced by conflict, persecution and hardship.
Read the new online version of Dispatches, and hear more from our staff and patients on the front lines of the global displacement crisis.
Hundreds of interviews with people rescued at sea by MSF during 2015 and 2016 have exposed the alarming level of violence and exploitation to which refugees, asylum seekers and migrants are subjected in Libya. Many of those we have rescued report having directly experienced violence in the country, while almost all report witnessing extreme violence against refugees and migrants, including beatings, sexual violence and murder.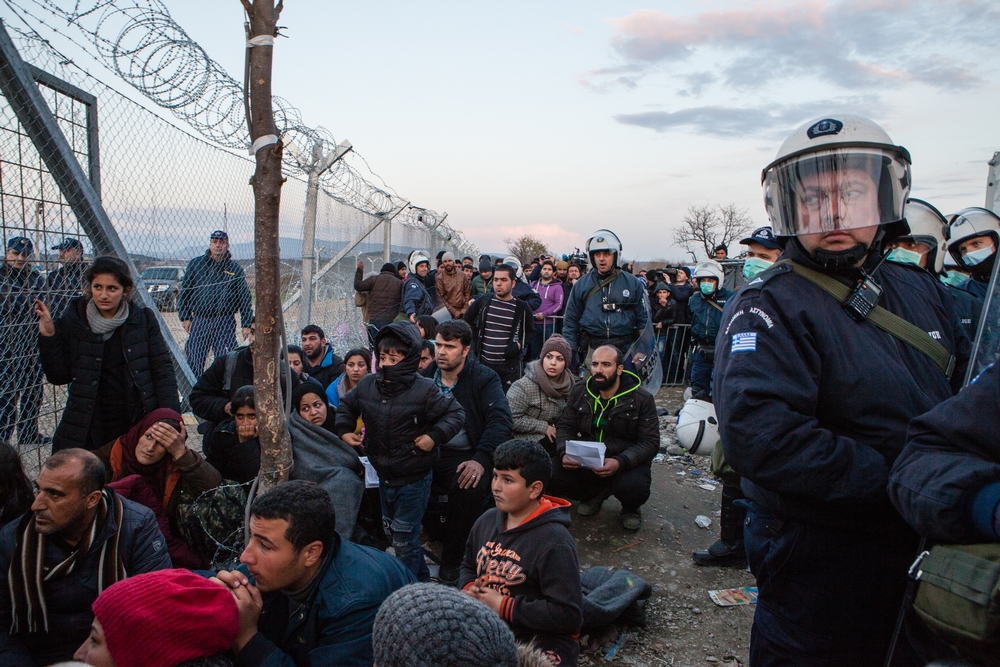 June 20 marks World Refugee Day. The following article describes the humanitarian needs that MSF teams see among displaced populations, and argues that a more comprehensive global response to a growing displacement crisis is needed in order to prevent increased human suffering.This article was first published in Policy Options magazine, and has been adapted from a longer paper originally presented at the Canadian Museum for Human Rights in Canada.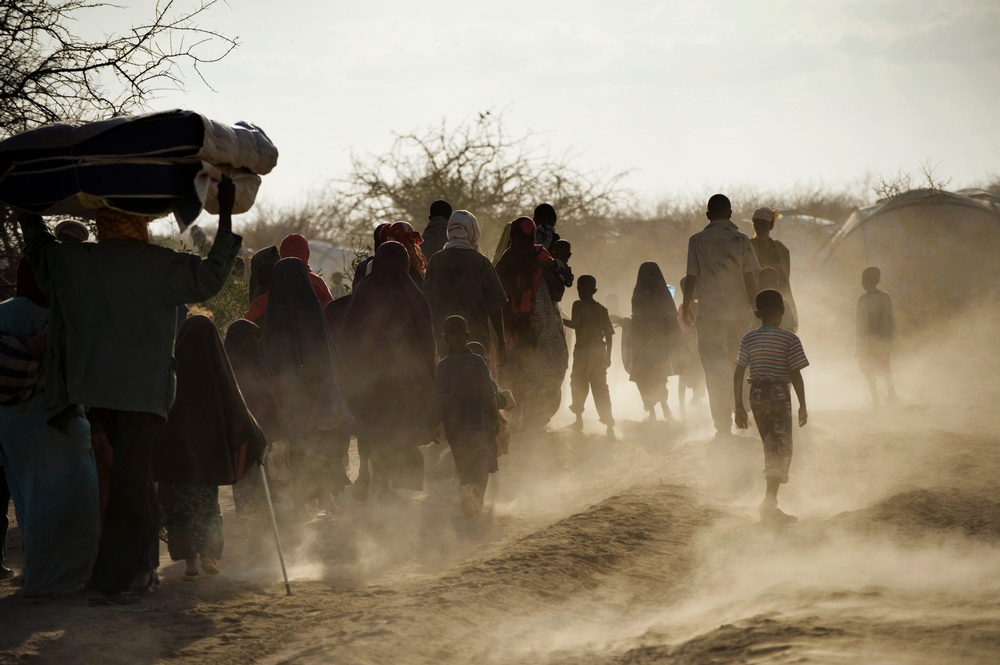 On June 17, 2016, MSF announced that it will no longer take funds from the European Union and member states, in opposition to their damaging deterrence policies and intensifying attempts to push people and their suffering away from European shores. This decision took effect immediately and applies to MSF's projects worldwide.
From MSF Canada's executive director: We must uphold promises to global refugee community
"I was beaten with bare hands, with sticks, with guns. If you move, they beat you. If you talk, they beat you. We spent two months like that, being beaten every day." That is how Agnes, an Eritrean woman rescued by Doctors Without Borders/Médecins Sans Frontières (MSF)'s search-and-rescue operations from a sinking migrant boat in the Mediterranean Sea, described her ordeal at the hands of people-smugglers.
To get more updates from MSF's work along the world's migration routes, click here.
'The conditions are unacceptable': MSF physician, Dr. Tim Jagatic, on the refugee camp in Idomeni, Greece
5,000 people, 5,000 stories: First-hand accounts from people rescued by MSF on the Mediterranean Sea
MSF ends search-and rescue operations in the central Mediterranean after more than 20,000 rescues in 2015
After eight months at sea, 20,129 people rescued, and over 120 separate search and rescue operations, Doctors Without Borders/Médecins Sans Frontières (MSF)'s remaining search-and-rescue ship on the Mediterranean Sea, the Bourbon Argos, returned to port for the last time in 2015 on December 30. As winter conditions have reduced the number of people crossing the central Mediterranean, MSF considers that there are currently enough assets to deal with existing needs, but renews calls for EU authorities to provide adequate and dedicated search-and-rescue resources to prevent tragedies in the coming months, when the number of arrivals is are expected to increase again.
Childbirth on the Mediterranean: Meet Divan, delivered on-board an MSF boat after his mother was rescued at sea, October 18, 2015
Doctors Without Borders/Médecins Sans Frontières (MSF) midwife Astrid Börjesson describes how she helped deliver a new baby boy last Sunday to a woman who was among the 240 people rescued by the Dignity I, an MSF search-and-rescue ship in the Mediterranean Sea. The 25-year-old woman gave birth to her son, named Divan, after enduring a terrible journey from Cameroon to Libya and on to the Mediterranean Sea in search of hope and safety.

MSF rescues people in distress on the Mediterranean on August 26, 2015
Harrowing scenes and survivor testimonies from capsized migrant boat in the Mediterranean Sea
On August 5, a vessel carrying more than 700 migrants from North Africa to Europe capsized off the coast of Libya.The Doctors Without Borders/Médecins Sans Frontières (MSF) search-and-rescue vessel Dignity I was among the first ships to arrive at the scene. The video above, narrated by MSF project coordinator Juan Matias Gil, shows MSF teams at work upon arriving at the ship, and includes an interview with one couple who struggled to save their infant daughter from drowning before being rescued.
Background on the crisis in the Mediterranean and MSF's response

Help us provide life-saving medical humanitarian relief. Donate online or call +1 800 982 7903 [Toll free].
#MSFSea: A day in the life of MSF physician Dr. Simon Bryant aboard the MY Phoenix rescue vessel
On June 19, users of the social media hashtag #MSFSea got an up-close look at MSF's participation in search-and-rescue operations for migrant vessels on the Mediterranean Sea. Canadian physician Dr. Simon Bryant and his colleagues shared details of their work, their lives on board and the people who have received treatment while trying to reach Europe from North Africa. Visit our campaign page to read the discussion and follow the day's events.
MSF search and rescue operations aboard the Bourbon Argos
On May 13, the European Commission presented the European Agenda on Migration, outlining measures that will be taken in order to respond to the crisis situation in the Mediterranean, as well as the steps to be taken in the coming years. While there is a significantly increased budget for search and rescue operations, it remains to be seen how these promises will translate into practice. Doctors Without Borders/Médecins Sans Frontières (MSF) today released a statement in reaction:
MSF is launching an additional ship to carry out search-and-rescue operations in the Mediterranean Sea to assist people who are risking their lives trying to reach Europe by boat. The ship is carrying a crew of 26 people, including an experienced search-and-rescue crew as well as medical staff to provide emergency medical care. The Bourbon Argos, which left port of Augusta, Sicily, on May 9, will provide additional search and rescue support in the Mediterranean. The ship will work in parallel with the MY Phoenix,  a boat jointly operated by MSF and MOAS (Migrant offshore Aid Station), which launched on May 2. 
In his latest blog entry from onboard the MY Phoenix, the search-and-rescue vessel that MSF is operating with MOAS in the Mediterranean, Alberta's Dr. Simon Bryant reflects on the hard stories he encounters from the migrants his team has helped rescue. "You can check the internet for our current location," he writes, "but it won't tell you anything about the lives of the 219 souls recently on board, or why I'm here."
An Interactive guide to the MSF/MOAS rescue boat, the Phoenix
Dr. Simon Bryant attends to a pregnant patient who was rescued by the crew of the MY Phoenix on May 3.
Canmore, Alberta's Dr. Simon Bryant is aboard the MY Phoenix, MSF's newly launched search-and-rescue operation on the Mediterranean Sea, where our medical teams are working to intercept migrant ships from North Africa in order to prevent drownings and address major health risks. He is keeping a blog for the duration of his posting, where he will reflect on life at sea, MSF's lifesaving program and the ongoing humanitarian crisis taking place.
The weekend of May 2, more than 6,000 people were rescued in several operations on the Mediterranean Sea while making the treacherous crossing from Libya to Europe. Three hundred and sixty nine of those were rescued by the MY Phoenix, a search-and-rescue vessel run in partnership by Médecins Sans Frontières/Doctors Without Borders (MSF) and MOAS (Migrant Offshore Aid Station). Early on May 4, an additional 104 people were rescued with the assistance of the MY Phoenix team and transferred onto a commercial vessel.
The crew of 20 people — which includes a professional crew of cam-copter operators, search-and-rescue professionals and medics — engaged in their first rescue on Sunday afternoon, less than 24 hours after leaving the Maltese harbor. Those rescued were primarily from Eritrea and included pregnant women and roughly 45 children including babies.
Alberta physician Dr. Simon Bryant will be part of an MSF team delivering urgent medical care on the open sea to migrants at risk trying to cross the Mediterranean from Africa to Europe. "The Mediterranean migrants need immediate assistance to avoid death by drowning, while others talk about fixing the causes for their optimistic despair," he says.

The MY Phoenix will conduct search-and-rescue operations for migrant ships in the Mediterranean, and will have an onboard MSF clinic to treat people at risk
Many migrants arrive in Malta, stranded on an island where daily life is a struggle and prospects for the future are grim. MSF started working in Malta in August 2008, when hundreds of newly arrived migrants were being locked up in detention centres where conditions were a serious threat to their health. MSF denounced these conditions and continued working on the island. 
News from MSF's work along the world's migration routes:
Other MSF migration projects:

Help us provide life-saving medical humanitarian relief. Donate online or call +1 800 982 7903 [Toll free].
Related News & Publications